Hello dear reader,
do you remember? In Episode 1 of our report, we told you about the processes in Pre-Assembly and Assembly at our Ichtershausen production and logistics site. Today we continue with the areas of Installation and Job Engineering!
While a device is being assembled, it's tested several times to make sure that it's behaving as it should. If this is the case, it's off to Installation! The tasks of the colleagues there include installing the operating system from an image file and flashing customer-specific bios versions.
Of course, we trainees imaged and flashed for all we were worth! The photos below show the hard disks of several servers being partitioned from the installation rack and having their OS imaged.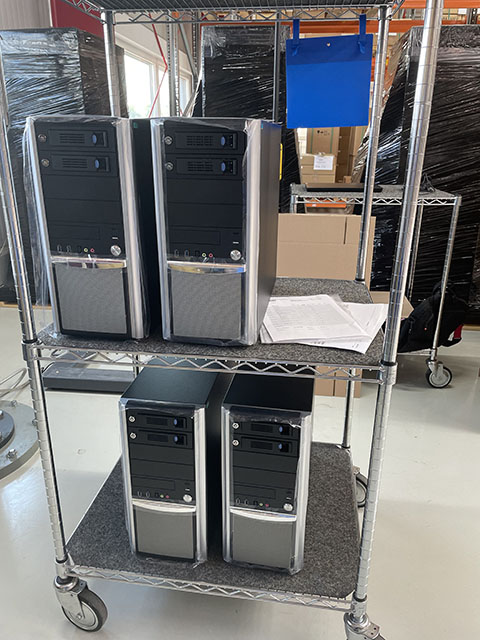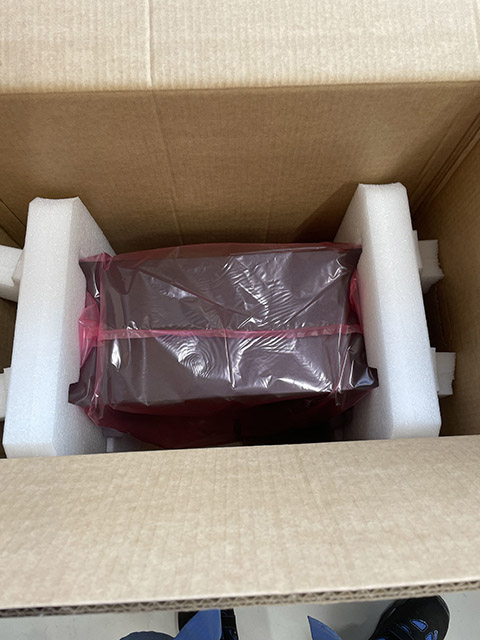 Once all that work is done, the big moment arrives: the Installation team starts up the systems and subjects them to load tests.
The results are logged in so-called log files. We were totally impressed by several dozen servers in mobile installation racks being put through their paces via KVM switch. Dozens of LEDs light up and blink, fans whir… it's quite a show!
But the production of computer hardware is sometimes just like real life… 😉 and not everything always works right away!
That's where, in Ichtershausen, the Job Engineering team comes in. . Everything that can't be continued or finished in Assembly or Installation is handed off to Job Engineering.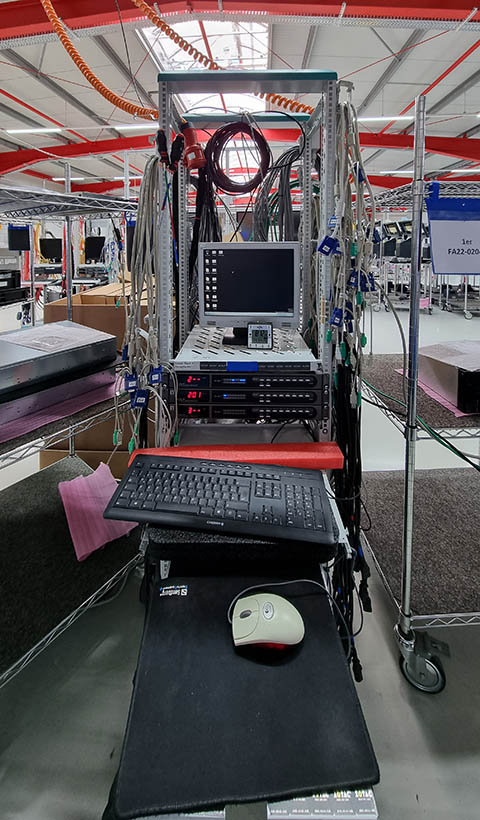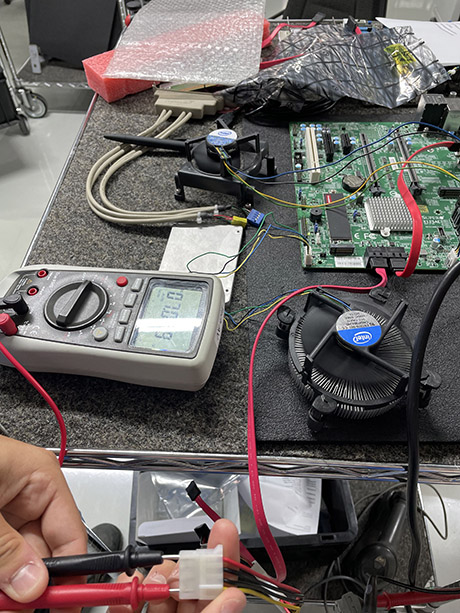 The colleagues in Job Engineering look for the reason for the aberrant behavior and decide what to do to fix it.
Once the problem is solved, the device is returned to the manufacturing process, either Assembly or Installation, at the exact point where it was rejected.
The workers repeat the test that led to the rejection and then continue with production
What did we trainees do in Job Engineering? We checked the performance of power supply units with the voltage tester, tested network interfaces and wired servers in the installation rack.p
And that's it already for the second episode! But we'll be back, don't worry! ! In the third and last episode, we'll tell you which departments and activities we experienced at the end of our work visit in Ichtershausen.
TO BE CONTINUED… 😊
</p>
About Pyramid Computer
Founded in 1985, Pyramid Computer is an international developer and manufacturer of custom hardware solutions. Pyramid Computer's portfolio includes interactive self-service terminals as well as industrial PCs and industrial servers.
Pyramid Computer has already delivered over 40,000 order terminals to the foodservice industry. This makes Pyramid the world's leading manufacturer of self-service kiosks for this industry.
Renowned international companies rely on Pyramid Computer's industrial PCs and industrial servers. More than 1,000,000 servers are used in the areas of Network & Security, Imaging & Visualization, Industry & Automation.
Customer proximity, flexibility, modularity combined with innovation guarantee minimal time-to-market and best-in-class solutions for the digitalisation of industry, commerce, healthcare, transport & logistics, banking and entertainment.
Pyramid Computer GmbH
Boetzinger Strasse 60
79111 Freiburg im Breisgrau
www.pyramid-computer.com